Pro Lean Forskolin Review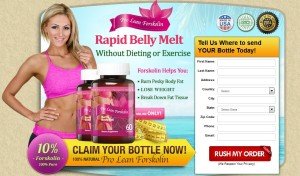 If you are considering buying Pro Lean Forskolin for weight loss, then read every word on this page to better under if Pro Lean Forskolin is the right Forskolin supplement for you.
Pro Lean Forskolin is made and manufactured by a company called Hydrogen Media LLC. They are a real legitimate business and Pro Lean Forskolin is one of several weight loss products that they manufacturer. But in this article, we will be discussing their "Pro Lean Forskolin" for weight loss supplement.
What is

Pro Lean Forskolin

?
Pro Lean Forskolin is a weight loss supplement that's been around for at least a year, with a lot of mixed reviews (good and bad) from many consumers that's taken Pro Lean Forskolin. Each bottle of Pro Lean Forskolin contains 60 Forskolin capsules. Each capsule is one serving with 10% Coleus Forskohlii per serving.
How Much Does Pro Lean

Forskolin Cost

?

The minimum price you will pay for a single bottle of Pro Lean Forskolin is $47.00 plus $4.95 for shipping and handling. Below are their pricing packages as to date:
1 Starter Bottle: $47.00 + $4.95 shipping & handling
3 Bottle Moderate Package: $96.99 with free shipping
5 Bottle Monster Package:$147.00 with free shipping
7 Bottle Mega Package: $196.98 with free shipping
Pro Lean Forskolin "

Refund Policy

"
As of 2014, Pro Lean Forskolin only allows returns for a refund on a "case by case" basis. Refunds are only issued for any unopened/unused supplements within 30 days from the day of your purchase. Once you open a bottle of Pro Lean Forskolin and begin using it, that bottle (or any opened bottle) is not eligible for a refund. Also shipping and handling charges are non refundable.
If a refund is honored, there is a $17.50 per unit restocking fee.  The credit card they hold on file from your original purchase is automatically used to bill/deduct the restocking fee amount upon the return of  your unopened Pro Lean Forskolin Supplement(s). If you have medical conditions, are pregnant, or may become pregnant within 60 days of purchasing, refunds will not be honored.
If someone have already purchased Pro Lean Forskolin and desire to cancel or request a refund, they give you the option to contact their customer service via phone or email.
Pro Lean Forskolin Review Conclusion



The only other question most people have regarding Pro Lean Forskolin is whether or not it works. The truth is, it's worked for some and some claim it hasn't. But as with any weight loss product, results will always vary from person to person. So understand that you will always see mixed reviews when it comes to weight loss supplements.
Here's our opinion from Champion Reviews when it comes to "Pro Lean Forskolin"…
We believe that Pro Lean Forskolin is potentially a great weight loss product. But Pro Lean Forskolin only contains 10% Forskolin per serving. And for the starting price of $47.00, there's many Forskolin for weight loss supplements out there with 20% Forskolin for the same or even cheaper price.
And we don't feel that Pro Lean Forskolin's refund policy is very fair. For one, 90% of consumers that would return a weight loss product would only do it because the product simply didn't work for them. Pro Lean doesn't give you this option, because once you open it and begin using it, your eligibility for a refund is voided.
Also the $17.50 per unit restocking fee isn't fair. We assume that Pro Lean pays their distributor less than $10 per bottle for each Pro Lean Forskolin that they stock, so if a consumer requests a refund, they can still possibly profit even if a customer returns it for a refund. Because we don't see any other reason why a customer should have to pay a $17.50 per unit restocking fee simply because they want to return a bottle of Pro Lean Forskolin for a refund. If it's new and unopened and returned back without damage, then they should be eligible for 100% of their money back.
Which Forskolin Do We Recommend?
Elite Series Forskolin: 500MG

20% Standardized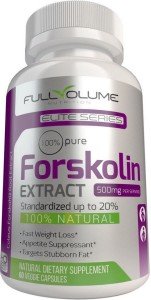 The brand of Forskolin that we recommend you buy is Elite Series Forskolin. It is for one, a 500mg per serving Forskolin supplement that contains 20% Coleus Forskohlii. It's double the strength compared to Pro Lean Forskolin, and 4 times the dosage per serving. In fact, Elite Series Forskolin is one of the best and is the strongest Forskolin dosage that you can possibly buy. Lots of great results from both men and women.

Also the price you pay for Elite Series Forskolin is significantly lower, and priced at a one-time flat-rate price. So NO auto-rebilling, auto-ship or monthly subscriptions. And it even comes with a friendly 30 Days Money Back Guarantee if you are not satisfied.

Click The Link Below To Order Your Elite Series Forskolin: 500mg- 20% Standardized