O.S. GT-60 Gasoline Engine with E-6020 Muffler
Brand NEW in Box - $849.99 with FREE Shipping
Guaranteed Lowest Online Price (Brand New)
Free Shipping within the USA
Ships Fast (Receive in 3 days on average)
Limited time New Year's Sale (Ends Soon)
Top Performance Engine
Price only $849.99 with Free Shipping
Only a few left in stock! Order now and get FREE Shipping.
This is the O.S. GT60 Gas Engine with E-6020 muffler. Guaranteed genuine O.S. Brand (not a knock-off). Produces 10% more power and runs more quietly than comparable engines in its class.
Electronic ignition system offers fast, easy starting – and accepts LiFe, LiPo, NiCd and NiMH power. Rear-mounted Walbro carb and intake simplify mounting and installation.
O.S. E-6020 muffler effectively controls exhaust noise without compromising performance. Includes Rcexl spark plug.
| | |
| --- | --- |
| Power Type | Gas |
| HP | 6.08PS, 6.00 HP @ 7,000 rpm |
| Ignition Weight | 3.7 oz (105 g) |
| Muffler Type | Pitts |
| Muffler Weight | 6.3 oz (178 g) |
| Oil Type & Content | 2-cycle oil at 30:1 mix ratio for break-in, 50:1 after break-in |
| Plug Type | CM6 Spark Plug |
| Product Height | 6.9 in (175mm) |
| Product Length | 6.5 in (166.4mm) from backplate to drive hub |
| Product Width | 3.8 in (97.6mm) |
| Prop Range | 22 x 10 – 24 x 10 |
| Recommended Fuel | 30:1 gas/oil ratio |
| RPM Range | 1,600 – 8,000 rpm |
| Stroke | 1.55 in (39.4mm) |
| Total Weight | 3.71 lbs (1683g) |
| Carb Type | Walbro reed valve |
| Cylinders | Single |
| Cylinder Type | Linerless cylinder w/integrated head |
| Displacement | 3.66 cu in (59.91 cc) |
| Engine (Only) Weight | 49.38 oz (1400 g) |
| Bore | 1.73 in (44.0mm) |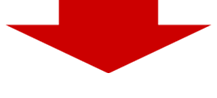 Copyright © 2014 - 2022 ChampionReviews.net - All Rights Reserved